5 tags
Jesus can save people with uncertain future but not unbelieving people. Do not let your uncertainty become unbelief.
우리가 싸우는 이유는 세상을 바꾸려는 것이 아니라, 세상이 우리를 바꾸지 못하게 하려는 것이다. The reason we fight is not to change the world but we fight not to be changed by it. Romans 12:2 Do not conform to the pattern of this world, but be transformed by the renewing of your mind.
7 tags
God Is God
God is God even when He doesn't make sense to us. Most of the time we are reaping the harvest of sins we have sown since the beginning of history. We cannot blame God for the consequence of our own evil. Can you trust God when you are afflicted with great pain and sorrow? When life's tragedy hits, when you're betrayed and rejected, when you cannot find a reason? Can you trust...
5 tags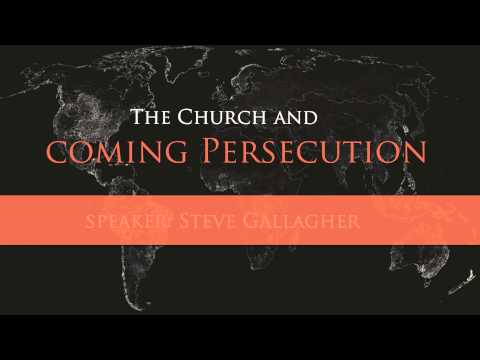 8 tags
Who is leading you?
Some people say that it's not about speed but direction, meaning it's not important how fast you're going but where you're headed. We are all anxious to find the right college major, the right person to marry, the right job to land on. When we do not know the destination it causes us stress and anxiety in our soul. But Bible teaches us otherwise. The scripture says,...
11 tags
Colorado Theater Massacre (The Dark Knight Rises)
Colorado theater massacre (CNN) — A heavily armed gunman attacked an Aurora, Colorado, movie theater early Friday, tossing tear gas before opening fire on the terrified audience and killing 12 and wounding 38, authorities said. The theater was showing the new Batman movie, "The Dark Knight Rises." I wake up to this chilling news this morning and I send a quick prayer for those...
8 tags
Loving God of the Bible
Most people say that they believe in God. (Atheists only represent about 3 to 5 percent of the population) And some of them even say that they 'love' God. But they don't really love God, they just love their own ideas about God. People love the God outside of the Bible or God of selected parts of the Bible. People have made up their crooked ideas of God whom they have created...
5 tags
12 tags
6 tags
Battling Against Thoughts of Lust and Temptation
I heard someone once said, "You cannot stop the birds from flying over you but you can stop them from nesting over your head."  Thoughts of temptation will always come but we don't have to dwell on those thoughts which leads to sin. "I beg you as sojourners and pilgrims, abstain from fleshly lusts which war against the soul." (1 Peter 2:11) "Flee also...
What Does Paul Mean: "Christ Will Reconcile to... →
7 tags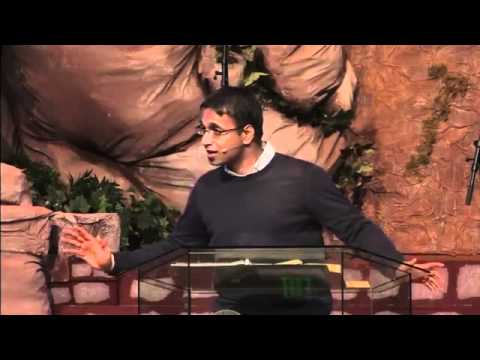 8 tags
"Isaiah 51:6 Lift up your eyes to the heavens, look at the earth beneath; the..."
7 tags
True Repentance
True repentance is not just confessing your sins but what you do afterwards. A changed heart always leads to a changed behavior. Both are done by grace in transforming power of Holy Spirit. We must go all out repenting just as we go all out confessing our sins. In the same way, faith by itself, if it is not accompanied by action, is dead. (James 2:17)
7 tags
5 tags
Watch
We are in this culture war in the States and Christians are losing. It will be just a matter of time when we can no longer preach against a sin, such as homosexuality, on a pulpit without getting fined or arrested by the government. Pretty soon the teachers in public schools will be forced to teach homosexuality to our children as a normal behavior. In some states it's already happening.
8 tags
Gives and Takes Away
When we think of God giving and taking it away, we often think of God giving us His blessing and taking it away as He did with Abraham's son Isaac.  We read Job 1:21 and we sing it in the song "Blessed Be Your Name" by Matt Redman. But I'm reading Genesis 8 today and it occurred to me that God also gives and takes away our punishment.  Genesis 8 1 But God remembered Noah...
6 tags
Is It Christmas Day or NBA Day?
I myself, honestly, am excited to watch Kobe and D.Rose play basketball on TV this Christmas day. But I must wonder "Is that what Christmas has come down to now?" As we forget about what Christmas day is all about we'll be looking for anything to capture our bored minds. On Christmas day we're bored from the scene of family gathering(if not family drama), playing...
7 tags
Why We Evangelize
We are like the medieval people who thought the earth was the center of the universe. They were wrong, and so are we. We think we are the center of the universe, and God and Jesus Christ and the angels all revolve around us. Heaven is for us; everything is for our benefit. We are wrong. God is the center. We must change our center of gravity. He is the sun, and we revolve around Him. But it is...
3 tags
Blind Faith and Matter of Doubts
There is no such thing as blind faith. Blind faith is not same as leap of faith. Leap of faith requires 'seeing'. Bible says     "Now faith is the substance of things hoped for, the evidence of things not seen." (Hebrews 11:1 KJV) The Greek word for substance is hupostasis: underlying (hupo) state (stasis)of a thing. The English word "substance" can be broken...
2 tags
We need to be "Christians who have a concern for justice in the world but who grounded it in the nature of God rather than in their own subjective feelings(Timothy Keller)." We need to care about the oppression in the world but we need not make social justice replacement of our gospel of Jesus Christ.
11 tags
Much Easier
It's much easier to fall in love with a song than to fall in love with God. It's much easier to be amazed by a sermon than to be amazed by God. It's much easier to tell God what I want than to hear God tell what He wants. It's much easier to follow my own plans than to follow Jesus with a cross.
4 tags
passion without direction is disaster and...
4 tags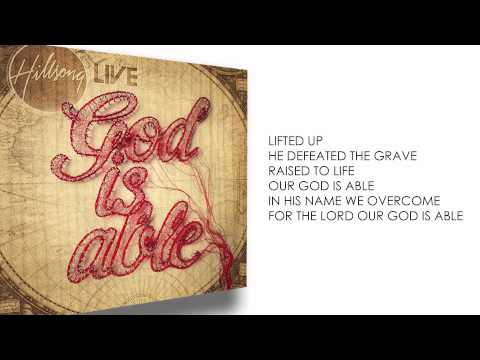 12 tags
DANGER OF KNOWING EVERYTHING (Genesis 3)
Genesis 3  The Message (MSG)  1 The serpent was clever, more clever than any wild animal God had made. He spoke to the Woman: "Do I understand that God told you not to eat from any tree in the garden?"  2-3 The Woman said to the serpent, "Not at all. We can eat from the trees in the garden. It's only about the tree in the middle of the garden that God said,...
3 tags
Circumstances do not speak the truth. Only Jesus does.
6 tags
Pray
Pray when you feel like it. and pray when you don't feel like it. and pray 'til you feel like it. Praying is so tough. It goes against our flesh. Prayer goes against the very selfish nature of our mind. Our selfish nature will do anything to avoid praying. Because praying would mean that we would have to depend on God, not our flesh, and that would require us to relinquish our...
4 tags
How Can Americans Wake Up?
I read this article on CNN yesterday. "Now, we have to find the most insane, outrageous thing [to watch], because we are numb to everything else." —Writer Mary Elizabeth Williams That means people will not even budge unless God brings a BIG outrageous disaster to wake them up. So what would take God to wake up us Americans from living in sins? Americans just watching Japan...
1 tag
5 tags
A Christian Heresy
Anyone who preaches that everyone will go to heaven is a heretic. He is making people feel 'safe' in the name of 'love' and leading many people straight into hell. I rather preach the true gospel message that makes people feel uncomfortable and even offended which can lead them to eternal life through narrow path. "He will punish those who do not know God and do...
Who is this? Even the wind and the waves obey him!
My Thoughts on Japan Earthquake and Tsunami I do not claim to know the full extent of reasons and implications of this tragedy. Nor do I want to trivialize the degree of pain and despair of the people directly affected. I tremble as I sit before the horrifying images and videos of raging water engulfing the land full of houses and people. When chaos, wars, tragedy strike us, our hearts are ...
4 tags
4 tags
3 tags
Fragility
Hearts and Gifts are so fragile. They break easily if not handled carefully. Only God can heal broken hearts and gifts, and He can make them new. God can give life into our hearts and gifts. 17Every good and perfect gift is from above, coming down from the Father of the heavenly lights, who does not change like shifting shadows. (James 1:17)
1 tag
6 tags
5 tags
I'm a noob and my God is a pro
Today I thank God for being my PROvision, PROtection and PROmise. I'm a noob and my God is a pro.
2 tags
Katherine Jenkins, her voice is so beautiful! ...
4 tags
1 tag
Six Impossible Things
1. There's a potion that can make you shrink. 2. And a cake that can make you grow. 3. Animals can talk. 4. Cats can dissapear. 5. There is a place called Wonderland. 6. I can slay the Jabberwocky! "This is impossible" she whispered to the Hatter. "Only if you believe it is."
2 tags
Are there dangers in being 'spiritual but not... →
3 tags
LOST soundtrack: "There's No Place...
5 tags
"LOST" the end. Stained Glass Window, Equality for...
Haters will always hate no matter what but the faithful lovers of LOST last six years have appreciated this final season and the final episode last night. It was very epic and moving. Bringing closure to everything and everyone. Forgiveness and acceptance. Letting go and moving on. But I couldn't help but to notice something funny. Jack enters the church and finds his father's casket...
2 tags
4 tags
Rob Bell's book "Velvet Elvis" (please read that...
I love his dvd series (Nooma) and I own most of them. But when it comes to his liberal theology I am very cautious. (Emergent Church understanding of Christianity as opposed the proper historic orthodox Christian faith) Rob Bell questions the virgin birth of Jesus Christ. Following is from this source: http://apprising.org/2008/08/22/rob-bell-trampolinianity-and-the-virgin-birth/ ...
5 tags
50th Anniversary of Sexual Freedom?
It was 50 years ago that the U.S. FDA approved the birth control pill, an anniversary the agency is celebrating this Sunday, which (coincidentally?) happens to be Mother's Day. By the early 60's The Pill had made it easier for a woman to delay having children until after she established herself in a career. Another significant effect of The Pill on female sexual attitudes during...
4 tags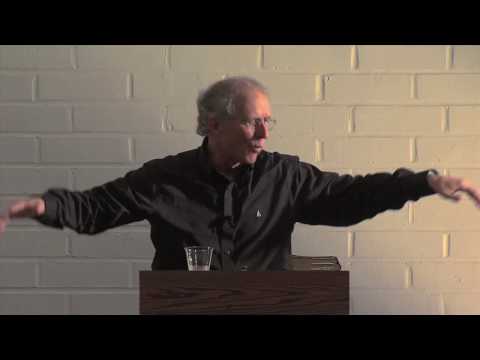 3 tags
inadvertently
don't you hate it when you just happen to follow someone walking in front of you in the street?  and the person walking in front of you just happens to go toward the same destination you're heading.  does this only happen to me!? This Tuesday I was walking back to my car from Cafe Strada on College. I was walking down the College Ave and this girl was walking in front of me the whole...
4 tags
4 tags